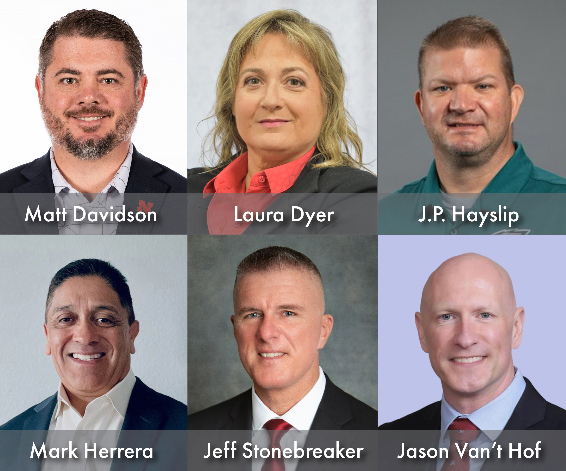 A total of six professionals will be recognized for their contributions to NCS⁴ during the 2023 National Sports Safety and Security Conference & Exhibition on June 27-29 in San Antonio. The event is presented annually by the National Center for Spectator Sports Safety and Security (NCS4) at The University of Southern Mississippi.
The Friends of NCS⁴ Award recognizes professionals whose contributions have been invaluable to the advancement of the Center. The NCS⁴ staff and leadership nominate individuals who have been integral to the Center's goals and activities during the past year.
"We are grateful to each of these recipients for the invaluable leadership and assistance they provide," said Lauren Cranford, MPH, CHES, NCS⁴ Director of Operations. "They have each gone above and beyond in helping us to further the mission of NCS⁴."
Individuals receiving the award include:
Matt Davidson, Associate Athletic Director, Event Management and Operations, University of Nebraska
Laura Dyer, Captain (Ret.) – Special Events Commander, University of Maryland
J.P. Hayslip, Director of Facility Security, Philadelphia Eagles
Mark Herrera, Director of Safety and Security, The International Association of Venue Managers
Jeff Stonebreaker, CSSP, Senior Vice President, Safety and Security, Major League Soccer
Jason Van't Hof, Intelligence Analyst, National Football League
The awards will be presented at an annual Awards Luncheon that takes place on the second day of the conference. The luncheon is sponsored by Evolv Technology, which provides weapons detection systems for security screening.
Make plans to join us and register now at http://www.ncs4.usm.edu/conference/. The deadline to register for the conference is June 8. For more information about the awards, visit /about/awards-recognition/.
About the 14th Annual Conference:
The National Sports Safety and Security Conference & Exhibition will be held June 27-29 at the JW Marriott San Antonio Hill Country Resort and Spa in San Antonio, TX. The conference will attract over 450 attendees and 70 exhibitors representing professional sports, intercollegiate athletics, interscholastic athletics, marathon and endurance events, sport and entertainment facilities, and those who provide safety and security products and services to the industry. For more information, visit /conference/.