Training & Education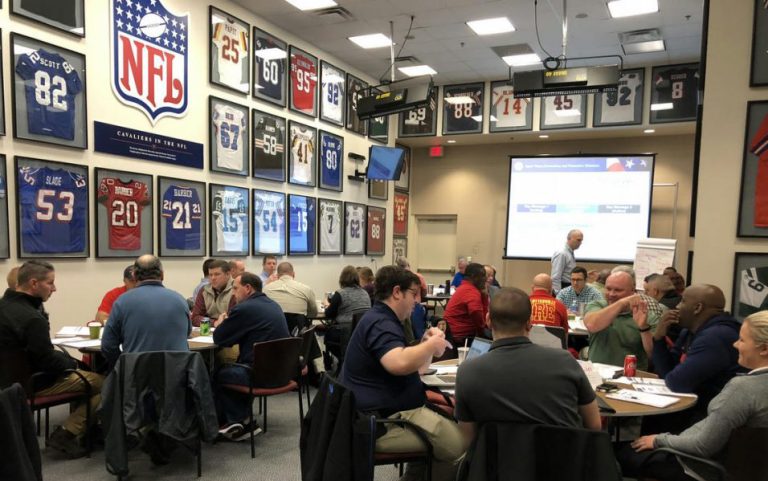 In 2007, the NCS⁴ received its first training grant from the Department of Homeland Security, funding the development and delivery of a course designed to build risk management competencies in communities hosting sports and special events. In 2011, the NCS⁴ partnered with the Texas A&M Engineering Extension Service (TEEX) to expand the center's training capacity. Today, the partnership with TEEX's National Emergency Response and Recovery Training Center (NERRTC), funded through the Federal Emergency Management Agency (FEMA), offers grant-funded courses in the areas of risk management, incident management, evacuation and protective actions, crisis communications, and crowd management. We have proudly trained over 26,000 multi-disciplined professionals representing over 1,000 organizations responsible for the safety and security of sporting and special events.
In 2013, the NCS⁴ expanded its role in professional development by offering the Certified Sport Security Professional (CSSP) certification to individuals who hold leadership positions in the sports security industry and meet the requisite education and experience requirements. The NCS⁴'s training and education program reached new heights in 2016 when NCS⁴ agreed to partner with INTERPOL to build the capacity of police officers serving sports security functions in INTERPOL's 195 member countries. The NCS4, in collaboration with INTERPOL as part of the Project-Stadia program, developed six courses to assist member countries in planning and executing policing and security preparations for major sporting events.
Since 2020, the NCS4 has been exploring virtual and distance learning options for working professionals. Having secured a Learning Management System partner, NCS4 began offering eLearning courses for leaders, supervisors, and frontline staff. The NCS4 also offers a webinar series covering current topics for educational and technology solution awareness.
The NCS4 is also proud to be affiliated with the nationally ranked College of Business and Economic Development, offering graduate students programs in sports security management.