Executive Leader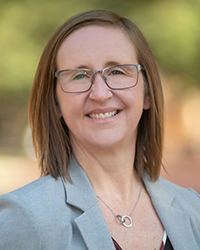 Stacey A. Hall, PhD
Executive Director and Professor of Sport Management
View Bio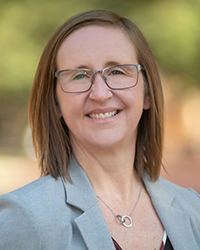 Stacey A. Hall, PhD
Executive Director and Professor of Sport Management
---
Dr. Hall played an integral role in the creation of the National Center for Spectator Sports Safety and Security and served as the Associate Director from 2006-2014. She continued to serve the institution through various leadership roles, including Interim Associate Dean of the College of Health, Chair of the Department of Economic Development, Tourism, and Sport Management, and most recently as Executive Associate Dean for the College of Business and Economic Development.
Dr. Hall's expertise is in the area of sport safety and security management. She has published in leading international sport management, homeland security, and emergency management journals and has co-authored two textbooks – Sport Facility Operations Management and Security Management for Sports and Special Events. She has also authored several book chapters in sport facility and event management, crisis communications, and emergency response and recovery. Additionally, she has been invited to publish in national magazines such as Athletic Management, Athletic Administration, and Security Magazine. Dr. Hall has been referred to as one of the nation's leading experts in sport security with interviews in USA Today, ESPN the Magazine, CBS New York, and also appeared on a live national broadcast of ESPN's Outside the Lines. Dr. Hall was one of 150 experts from across the globe invited to attend the first International Sport Security Conference in Doha, Qatar. Dr. Hall has presented at international and national conferences, and conducted invited presentations for U.S. federal and state agencies, college athletic conferences, and professional sport leagues, including Major League Soccer (MLS).
Dr. Hall has been the principal investigator on external grant awards in excess of $4M. Funded projects included awards from the U.S. Department of Homeland Security to develop risk management curriculum for sport security personnel at NCAA institutions, conduct risk assessments at college sport stadia, and develop training programs for sport venue staff. Dr. Hall has also been involved in several service projects including the development of a risk assessment tool for U.S. sport stadia in conjunction with the Department of Homeland Security and International Association of Venue Managers; development of a disaster mitigation plan post-Katrina for the Mississippi Regional Housing Authority; and development of a sport safety and security system for a K-12 school district in Houston, TX.
Dr. Hall teaches undergraduate and graduate sport management courses in economics, finance, and security. She developed a graduate-level emphasis area in sport security management for the Master's program at Southern Miss. Dr. Hall has completed threat/risk assessment training through the National Emergency Response and Rescue Training Center; terrorist bombing training through New Mexico Tech Energetic Materials and Testing Center; and special events contingency planning for public safety agencies training through the FEMA Emergency Management Institute.
Dr. Hall played soccer at Southern Miss from 1997-2001 and holds the record for most goals scored. She was inducted into the Southern Miss Sports Hall of Fame in 2013. She also captained the Northern Ireland International Soccer Team until her retirement in 2008.
Executive Leadership Team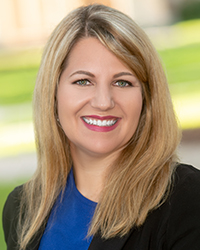 Lauren Cranford, MPH, CHES
Director of Operations
View Bio
Lauren Cranford is the Director of Operations for the National Center for Spectator Sports Safety and Security. Her role is to manage and coordinate all NCS⁴ operations including, but not limited to, overseeing all grants, projects, budgets, and staff. She assists the executive director with development and implementation of programs, special events, and training sessions.
Cranford received her Master of Public Health Degree from The University of Southern Mississippi with an emphasis in Epidemiology and Biostatistics. She received her Bachelor's degree in Community Health Sciences with an emphasis in Health Promotion. She is also a Certified Health Education Specialist through the National Commission for Health Education Credentialing.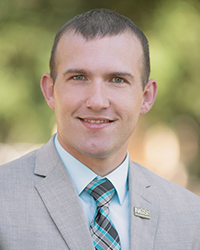 Daniel Ward, CEM, MBA
Director of Training and Exercise
View Bio
Daniel Ward is the Director of Training and Exercise at the National Center for Spectator Sports Safety and Security at The University of Southern Mississippi. In this role, he engages professional, collegiate, endurance event, and interscholastic safety and security professionals to meet industry training requirements, validate plans and processes, integrate solutions, and implement best practices. Ward is responsible for ensuring the NCS⁴ effectively connects the academic and operational communities, preparing practitioners for the current, evolving threat environment.
In addition to his role at the NCS⁴, Ward has served in the United States Air Force since 2006. He has held a variety of roles in planning, incident management and emergency response. Ward has led organizational preparation, mitigation, response and recovery efforts for a wide range of natural, technological and human-caused disasters. He has also developed and led chemical, biological, radiological and nuclear response teams. In his 15-year career, Ward has supported preparedness and response efforts domestically and throughout Southwest Asia and the Republic of Korea. Most recently, he served in theater in support of Operation SPARTAN SHIELD as an Emergency Management Superintendent, where he oversaw emergency management efforts at three locations across the AOR.
Ward has developed and headed emergency management plans and programs for multiple disciplines and organizations, applying best practice and experience to a wide range of incident and event management. He is an Anti-Terrorism Officer, a Hazardous Material Technician, and was awarded the international designation of Certified Emergency Manager (CEM®) by the International Association of Emergency Managers in 2013. He has a bachelor's degree in Emergency and Disaster Management and a master's degree in Business Administration.
Management Team
Student Associates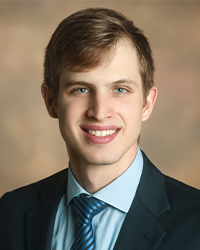 Enzo F. Ferreira, BS
Graduate Assistant
View Bio
Enzo F. Ferreira is a Graduate Assistant for the National Center for Spectator Sports Safety and Security, assisting mainly with research. Before joining NCS⁴, Ferreira earned his bachelor's degree in Sport Coaching Education with a minor in Sport Management from The University of Southern Mississippi. During his undergraduate studies, he had the opportunity to experience intercollegiate athletics, serving as a Student Manager for the Southern Miss Softball team. A Brazil native, Ferreira also volunteered as an International Student Ambassador, sharing his experience at Southern Miss and helping the international student community with the application process and adaptation at the university.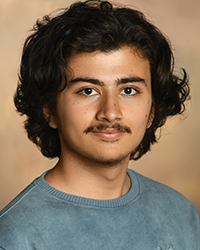 Aayush Gautam
Web Developer
View Bio
Aayush Gautam is the Web Developer for the National Center for Spectator Sports Safety and Security. He is an international student from Nepal currently working on his undergraduate degree in Computer Science and Physics at USM. He likes building things, be it apps or engineering projects, and always looks forward to learning new things.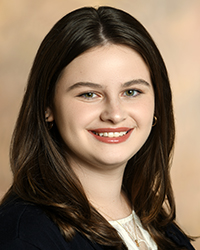 Natalie Williams, BS
Graduate Assistant
View Bio
Natalie Williams is a Graduate Assistant for the National Center for Spectator Sports Safety and Security, where she assists with event planning and marketing. Before joining NCS⁴, Natalie received her Bachelor of Science in Business Administration from the University of South Alabama. Natalie is currently pursuing a Master's degree in Business Administration at The University of Southern Mississippi.