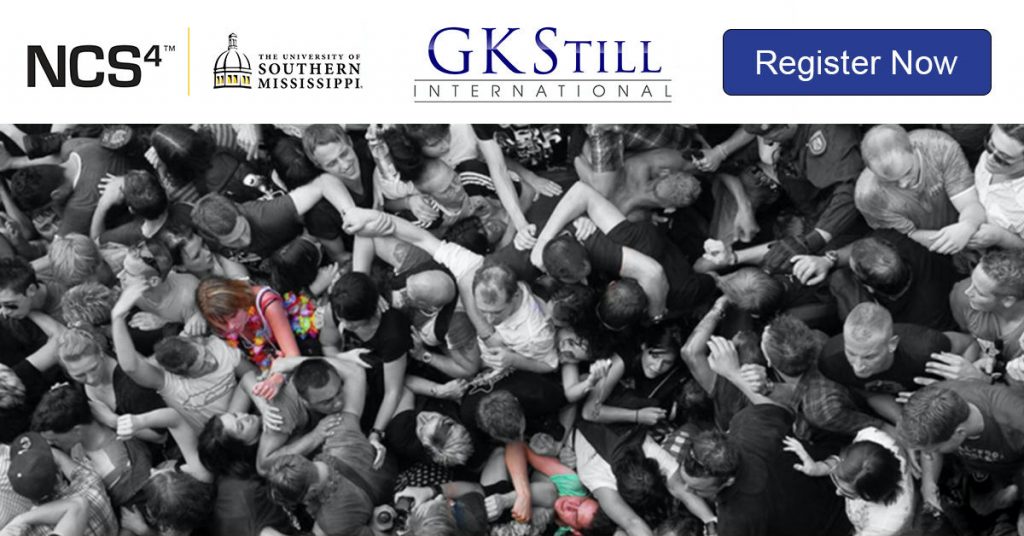 Crowd Safety Course
Welcome to the online Fundamentals of Crowd Safety course. The principal lecturer of this course, Dr. G. Keith Still, has developed and delivered training materials worldwide for over 30 years. In an effort to bring this body of work to the United States, Dr. Still and the National Center for Spectator Sports Safety and Security (NCS⁴) partnered in 2021. The partnership aims to address capability gaps in crowd behavior sciences at public assembly areas, sports and entertainment venues, and communities. The primary goal is to educate practitioners on the essential elements of crowd safety and risk analysis. This course covers core crowd science and risk analysis tools and their application in planning and managing places of public assembly.
---
COURSE LENGTH
8 HOURS (SELF-PACED)
ACCREDITATION
LEVEL 3 HIGHFIELD ACCREDITATION PROGRAM
---
Course Objectives
Provide insight into the causes (and prevention) of crowd-related disasters
Provide relevant tools and methods to assess crowd safety and risk analysis in places of public assembly
Course Topics
Crowd Dynamics
Crowd Modeling
RAMP Analysis
Crowd Counting
Queuing Systems
Crowd Risk Analysis
Event Egress Analysis
Strategic and Tactical Analysis
Emergency Situations
Course Completion
To pass this course, the learner must complete the end-of-course quiz with a score of 80% or higher. Participants have 60 days from the date of enrollment to complete the course.
Course Rates
Individual Rate ($195)
Group Rate: 5-10 Learners (15% discount)
More than 10 Learners (Rate to be determined)