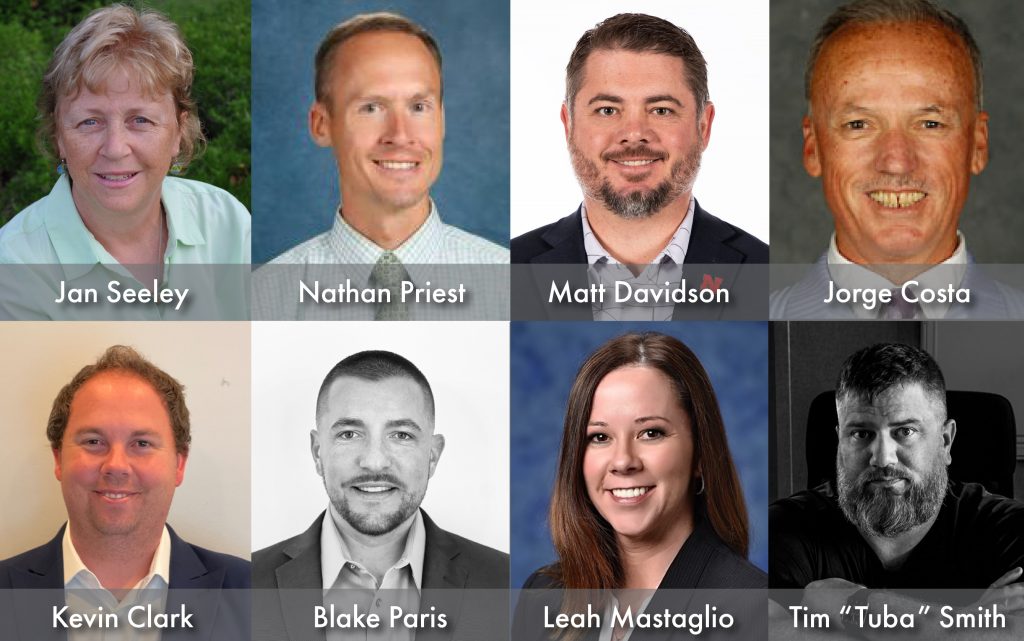 A total of eight professionals will be recognized for their leadership in addressing safety and security issues during the 2023 National Sports Safety and Security Conference & Exhibition on June 27-29 in San Antonio. The event is presented annually by the National Center for Spectator Sports Safety and Security (NCS⁴) at The University of Southern Mississippi.
The Professional of the Year Award recognizes a member of management in the field who has, over the past year, demonstrated outstanding leadership in addressing safety and security issues. In addition to the enhanced safety of their venue/event, the recipient's contributions have set an example for others to follow. The award is sponsored by Prevent Advisors, a full-service security consulting company with extensive knowledge, expertise, and understanding of the operational aspects of sports and entertainment facilities and venues. They are the first and only company to receive SAFETY Act Designation for a Red Team Assessment Service.
"What a stellar group of professionals we are honoring this year. And there is no greater honor than being recognized by your peers for the work being conducted on a daily basis to ensure the safety and security of all," said Dr. Stacey A. Hall, NCS⁴ Executive Director and Professor of Sport Management. "These individuals make a difference in our industry, and we look forward to acknowledging their contributions to the field."
Each league or organization selects the criteria and determines who will be recognized. Individuals receiving the award include:
Jan Seeley, Director, Christie Clinic Illinois Race Weekend
Nathan Priest, Athletic Director, Morse High School
Matt Davidson, Associate Athletic Director, Event Management and Operations, University of Nebraska
Jorge Costa, Senior Vice President and Chief Venue Officer, Oracle Park, San Francisco Giants
Kevin Clark, Director, Security, D.C. United
Blake Paris, Senior Vice President of Public Safety and Guest Experience, Utah Jazz
Leah Mastaglio, Senior Assistant General Manager, NRG Park
Tim "Tuba" Smith, Director, Festivals and Strategic Initiatives, C3 Presents
The awards will be presented at an annual Awards Luncheon that takes place on the second day of the conference. The luncheon is sponsored by Evolv Technology, which provides weapons detection systems for security screening.
Make plans to join us and register now at http://www.ncs4.usm.edu/conference/. The deadline to register for the conference is June 8. For more information about the awards, visit /about/awards-recognition/.
About the 14th Annual Conference:
The National Sports Safety and Security Conference & Exhibition will be held June 27-29 at the JW Marriott San Antonio Hill Country Resort and Spa in San Antonio, TX. The conference will attract over 450 attendees and 70 exhibitors representing professional sports, intercollegiate athletics, interscholastic athletics, marathon and endurance events, sport and entertainment facilities, and those who provide safety and security products and services to the industry. For more information, visit /conference/.